Buy Links: Amazon US | Amazon UK
Length: 48,050 words approx.
Cover Design: Meredith Russell
Blurb
For the last decade, successful restaurant owner and chef, Ash Ariti, has worked to make amends for the career-ending mistake he made when he was young and allowed anger to consume him. Driven to be worthy of the second chance he's been afforded, Ash built a life centered around giving back to his community, all while maintaining a low profile. When he finds himself thrust into the spotlight of a bachelor auction to help one of his favorite causes, he never expects to come face-to-face with the sexy man who's career he destroyed.
Isaiah Blake has spent a lifetime proving he's deserving of what he has. After a hit on the ice prematurely ended his NHL career, he committed to becoming a better version of himself. Now, he's living an open and honest life. So, when he has an opportunity to interview bachelors participating in the Hockey Allies auction for the Hockey Network, the only thing he's hoping to gain is exposure for his non-profit. That is, until his former rival Ash, steps onto the auction block. Isaiah sees an opportunity to make amends for the suffering he caused ten years ago. Unfortunately, Ash is wary of Isaiah's motives, and soon Isaiah realizes there is more to Ash's cautiousness than the history that binds them.
Attraction takes hold as Ash and Isaiah begin to build a new professional alliance and friendship. They must learn to forgive each other, and most importantly, themselves. With outside forces and public opinion hawking, will their relationship be over before it begins? Or will they discover joy and redemption in each other, and find their happily ever after?
Playlist
If you need a little music, here's the Spotify link to the inspiration playlist for Absolving Ash.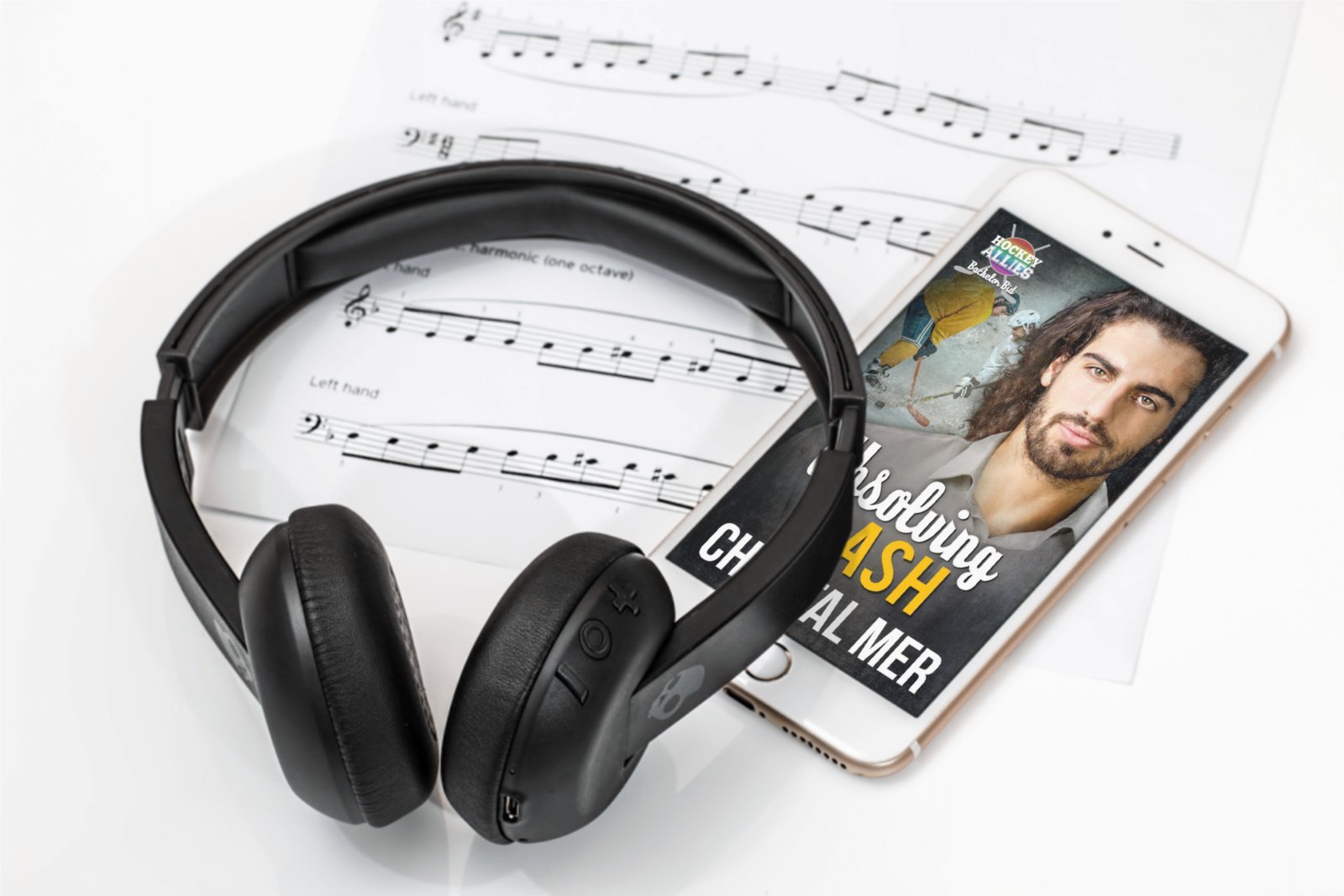 4 of 5 Stars
This is a new to me author and this was surprisingly the best of the three I've read so far. I've really liked the other two as they were more lighthearted than this one and we all need that right now, but I think this story has the most substance. There are a lot of heavy emotions and issues as well as quite a bit of pain between the characters and hockey, in general, surrounding these two.
Isaiah and Ash have amazing chemistry and are emotionally tied together because of their past. They are both amazingly generous, strong men. I love that Isaiah won't give up on Ash, even though it does take some prodding from who becomes a surprising source. These two definitely are made for each other and should have an amazing life together after fighting the battles they have to fight.
Just like with the other two I've read; the epilogue revisits the couple at the auction one year later and I LOVED the ending of this one!
Author Bio
Chantal Mer is an author and optimist. Her stories explore relationships and what it means to be family. When she's not writing about strong women, strong men, and strong love, she can be found walking her adorable dog, volunteering at her kids' school (in the library, of course), teaching at the local university, and reading.
Chantal lives outside of Philadelphia (home of the Super Bowl LII champions, the Philadelphia Eagles, woot, woot!) with her husband, kids, Toffee the Wonder Dog, and vicious cat, Gracie.
Twitter | Facebook | Instagram | Pinterest 
Read the Series
Hot hockey players on the auction block…
Win a date with a professional hockey player during All Star weekend in Chicago. From leading scorers to fan favorites to guys you love to hate, watch the players strut their stuff in support of the Hockey Allies charity.
Place a bid. You just might find someone to keep you warm.
Scoring Slater – Susan Scott Shelley
Giveaway