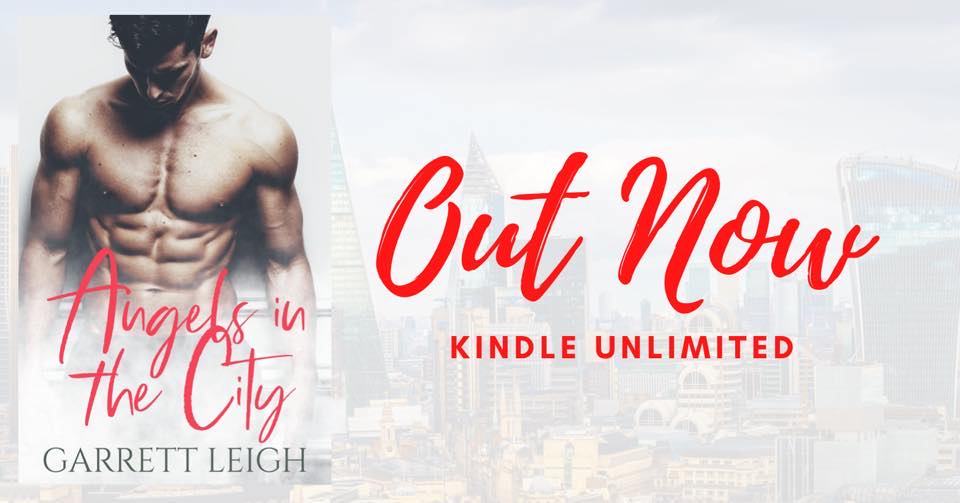 Angels In The City
by Garrett Leigh
Cover Design: Black Jazz Design
Length: 63,000 words approx.
Blurb
A fake relationship with a stranger. An office romance with doughnuts and white knights. An addictive arrangement—friends with benefits—fast turns to love.
Jonah Gray is rich, successful, and the most eligible bachelor in the city, according to his mother, at least. But the truth is, despite her efforts to pair him off, he's fine on his own. All he needs is a date to the Christmas ball.
Sacha Ivanov is a lone wolf, content in the cycle of long days, late nights, and anonymous hook ups, but when a chance encounter in a broken-down lift brings a gorgeous copper-haired CEO into his life, everything begins to change.
As Christmas fast approaches, a favour for a stranger blooms into something more. He doesn't do second dates or relationships. But for kind-hearted Jonah, his angel in the city, he might just change his mind.
Angels in the City is a Christmas themed MM friends-to-lovers, forced proximity, office romance. Expect fraught days, steamy nights, and true love built around festive snacks and Christmas trees.
4 of 5 Stars
I kind of loved this book from the beginning, even though Sacha pissed me off a time or two.  I was sucked in and didn't want to put it down and let me tell you I am itching to hear this vocally performed because I think I'll love it even more then.
Sacha broke my heart.  Jonah warmed it.  Sacha clearly needs Jonah to thaw his frozen heart.  They both need a distraction from work and someone to give them a work-life balance.  Their instant chemistry, entertaining banter, and immediate emotional pull drew me in, and didn't let go.  Thankfully the 'relationship' miscue didn't last long, and they figured things out quickly.
I'd love to see them again in a future book.  Does Nico have a story?  If not, he's getting one, right?
About the Author
Garrett Leigh is an award-winning British writer and book designer.
Garrett's debut novel, Slide, won Best Bisexual Debut at the 2014 Rainbow Book Awards, and her polyamorous novel, Misfits was a finalist in the 2016 LAMBDA awards.
When not writing, Garrett can generally be found procrastinating on Twitter, cooking up a storm, or sitting on her behind doing as little as possible, all the while shouting at her menagerie of children and animals and attempting to tame her unruly and wonderful FOX.
Garrett is also an award winning cover artist, taking the silver medal at the Benjamin Franklin Book Awards in 2016. She designs for various publishing houses and independent authors at blackjazzdesign.com, and co-owns the specialist stock site moonstockphotography.com with renowned LGBTQA+ photographer Dan Burgess.
Website: http://www.garrettleigh.com/
Facebook: https://www.facebook.com/garrettleighauthor/
Twitter: https://twitter.com/Garrett_Leigh
Giveaway